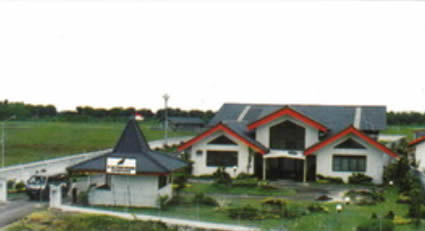 PT. Java Tohoku Industries is one of the primary Friction Dust manufacture in Indonesia, a product that are based on Cashew Nut Shell Liquid (CNSL). PT. Java Tohoku Industries is a joint ventured Japanese company, and as a result we are in addition, are licensed by Tohoku Chemicals Industries in Tokyo, Japan. Pt. Java Tohoku Industries is 2 years shy from the 20 years of experience in providing the best product quality, services and pricing. PT. Java Tohoku Industries is located in an area of 2.5 Hectares with additional owned land ready for future expansions.

As a company, we are aware of the current rapid globalization in the world, and we are taking a part on it by combining to certain extent using a vast resources including but not limited to, associating with companies that own a cashew nut plantation, adding and renewing technology used in manufacturing and processing, and having a global distribution network that enable us to market anywhere in the world. These partnerships ranging from resources, technology and distribution enable us to assure our customer of competitive prices, excellent quality, and impeccable services.
VISION: PT. Java Tohoku Industries is having a vision to become our customers sole supplier in supplying a world class level in quality and product competitiveness for the longest time.

MISION: Customer satisfaction is our sole and primary mission. Giving our best in delivering quality product, and service along with competitive price is the way to reach our vision.

We are discreetly very deeply involved in people's daily activities in which we are producing products that take a role in enhancing and protecting people's daily lives.